Our Palladium operation is located right on the beach inside the Grand Palladium Hotel Complex. This enormous hotel encompasses the Colonial, Riviera, Kantenah, White Sands and Royal Suites concepts into one. Our dive and tour operation serves all of the above concepts of the hotel. By being conveniently located right on the beach, there is no way you can miss us when you are heading to the ocean.
---
Photo Gallery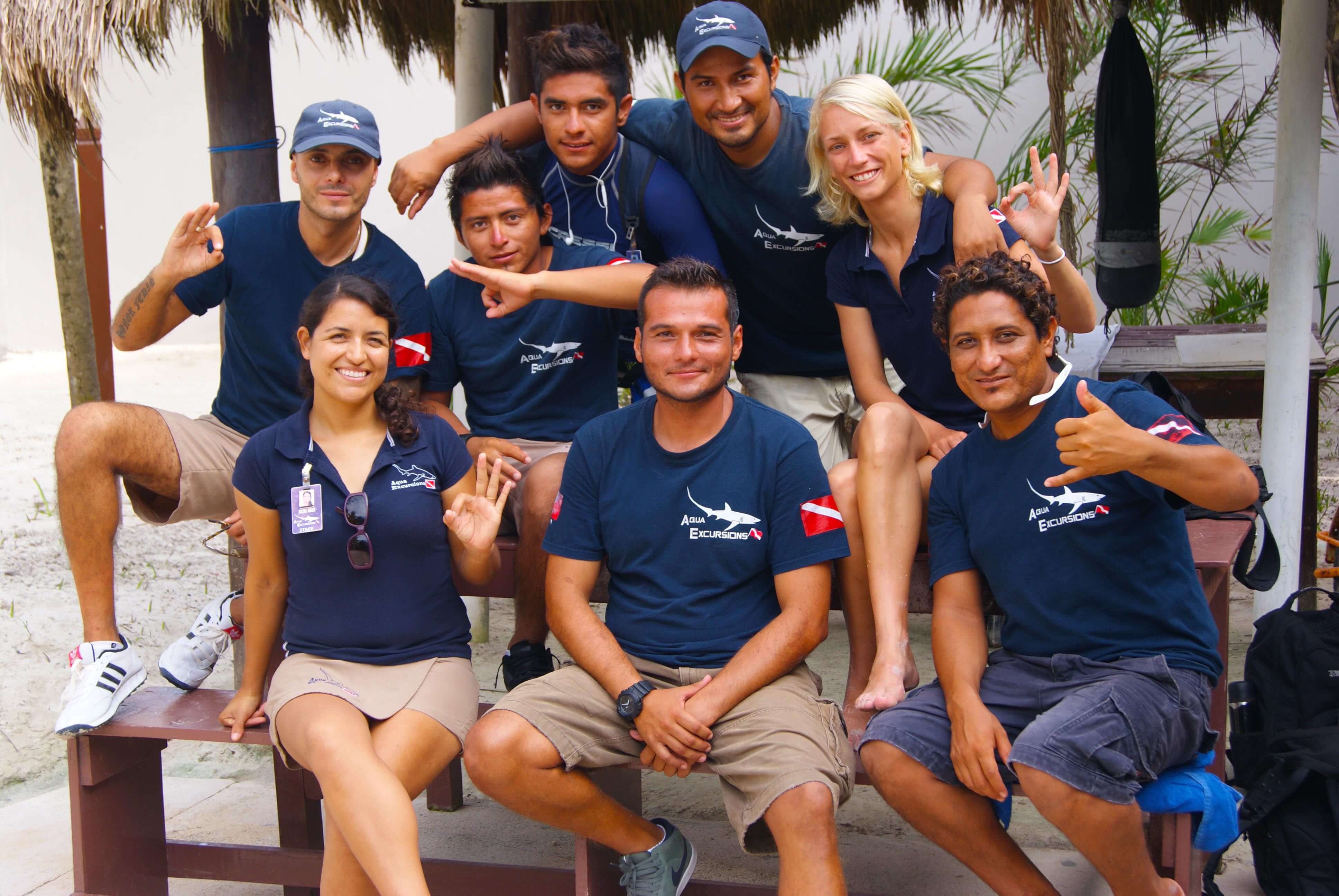 Our base leader, captains, crew members, divemasters and instructors!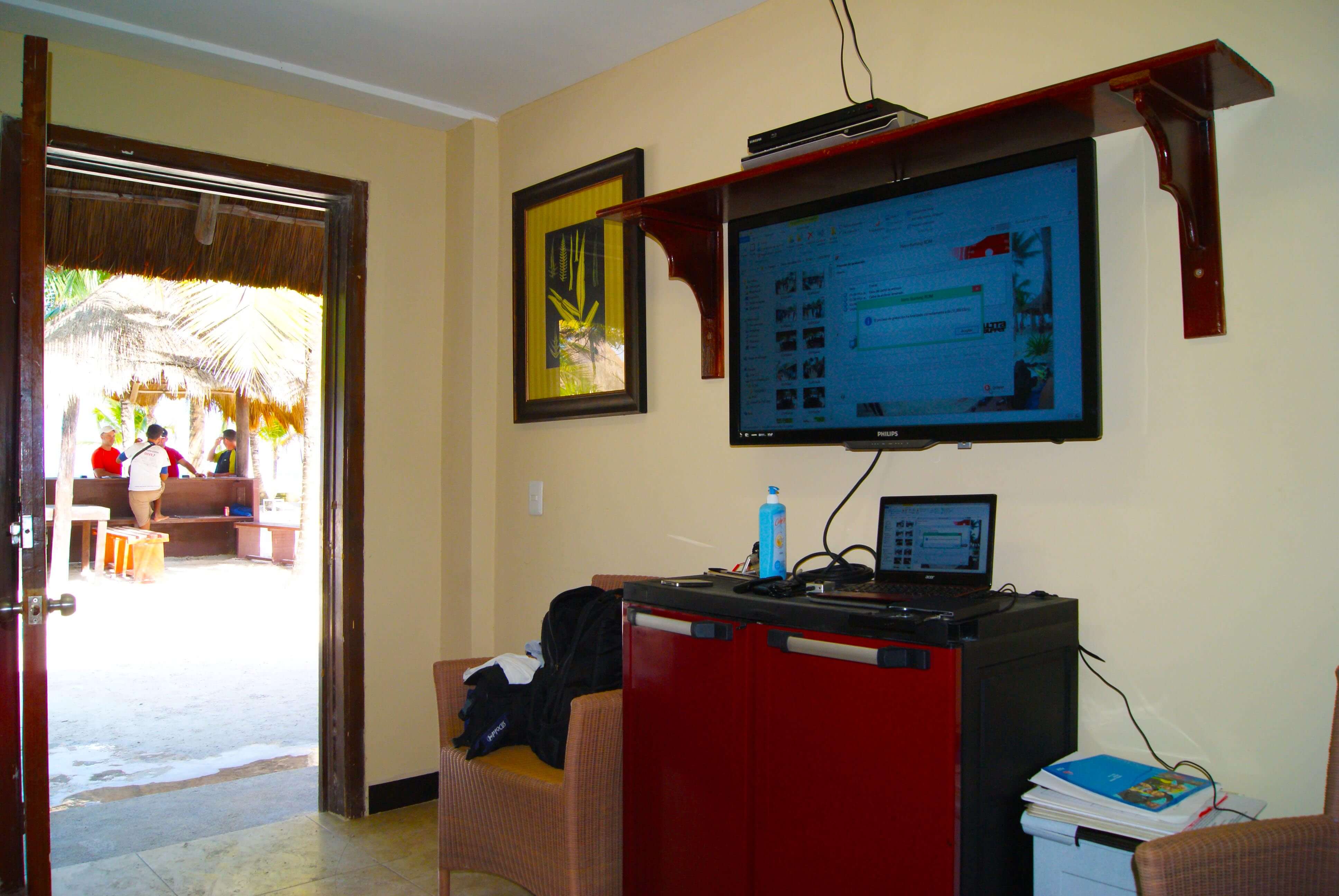 The classroom. A/C, comfy chairs, big lcd screen for a better learning experience!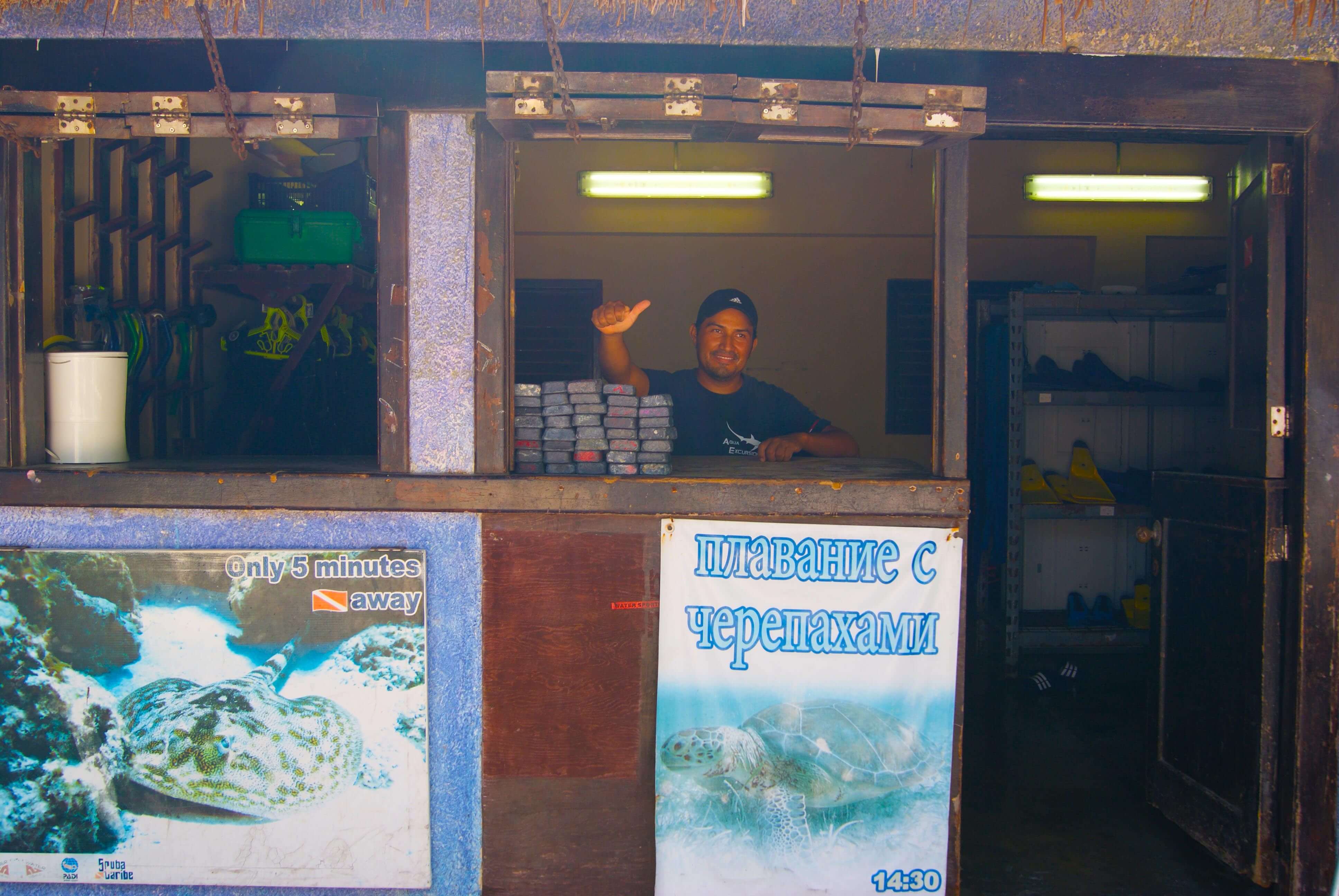 Rental Gear
We have everything you need!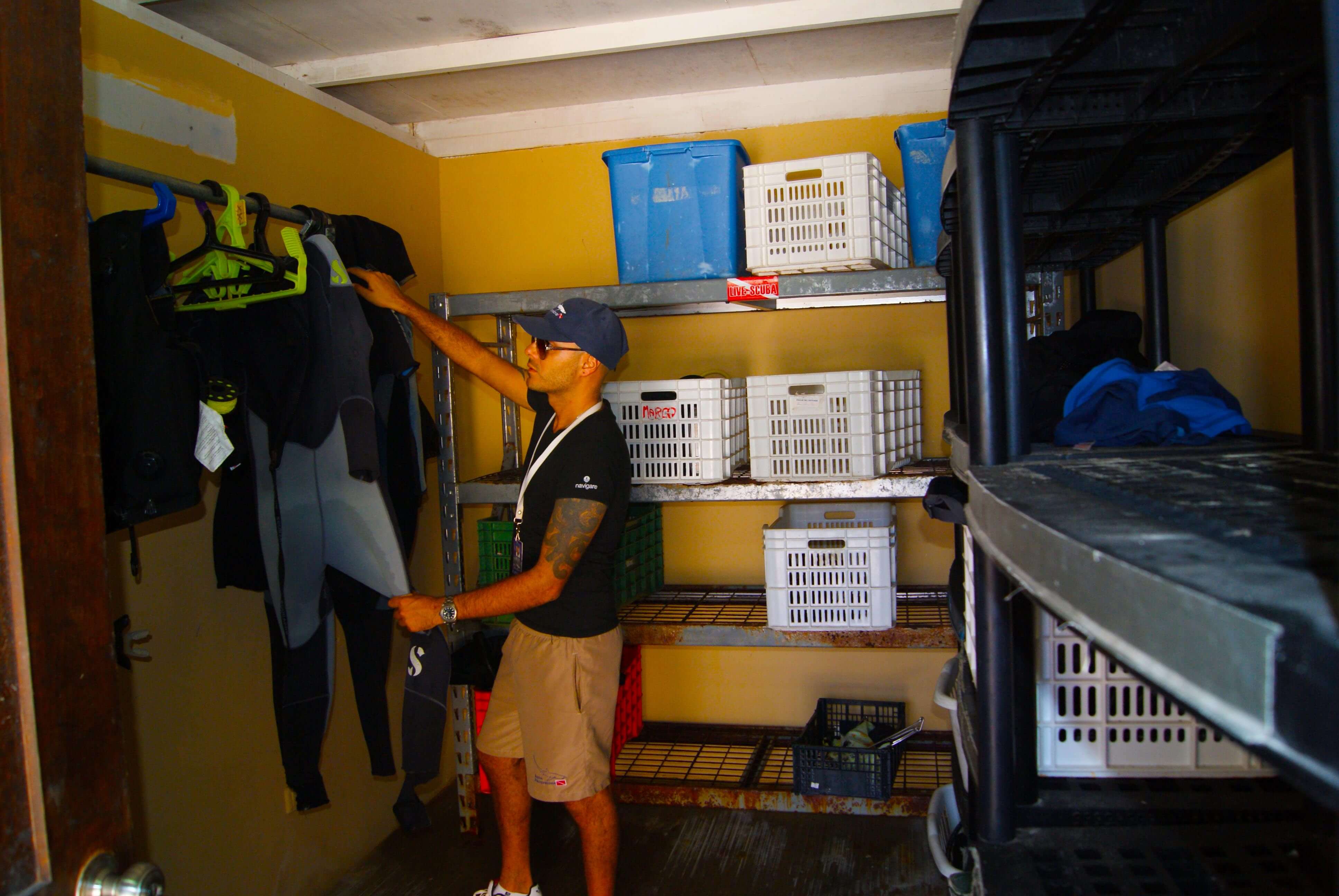 The storage room. If you bring your own equipment we will safely store it for you!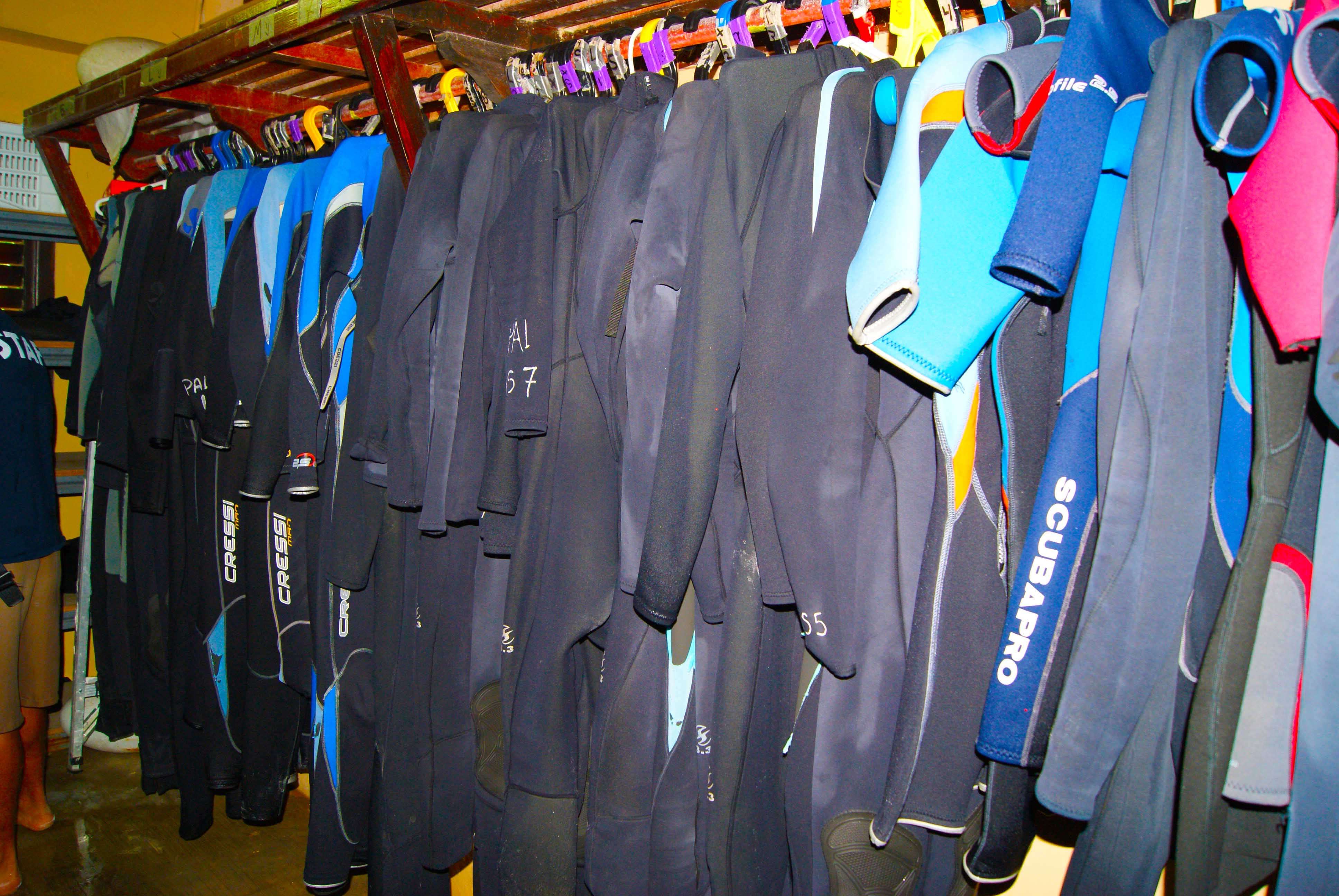 Wetsuits of different sizes, colors and tastes! In perfect conditions!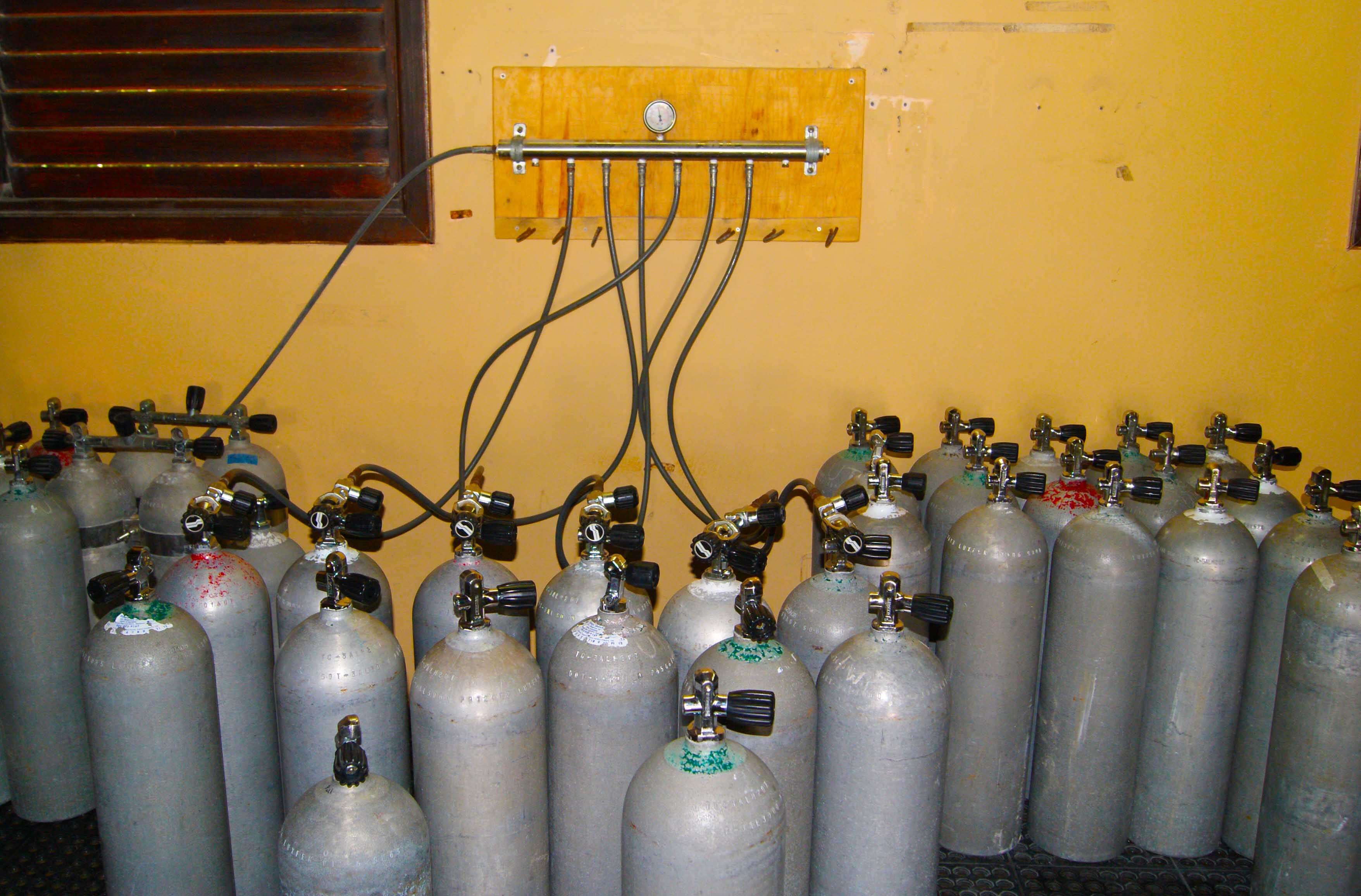 Our compressor is able to quietly fill many tanks at a time in a blink of an eye!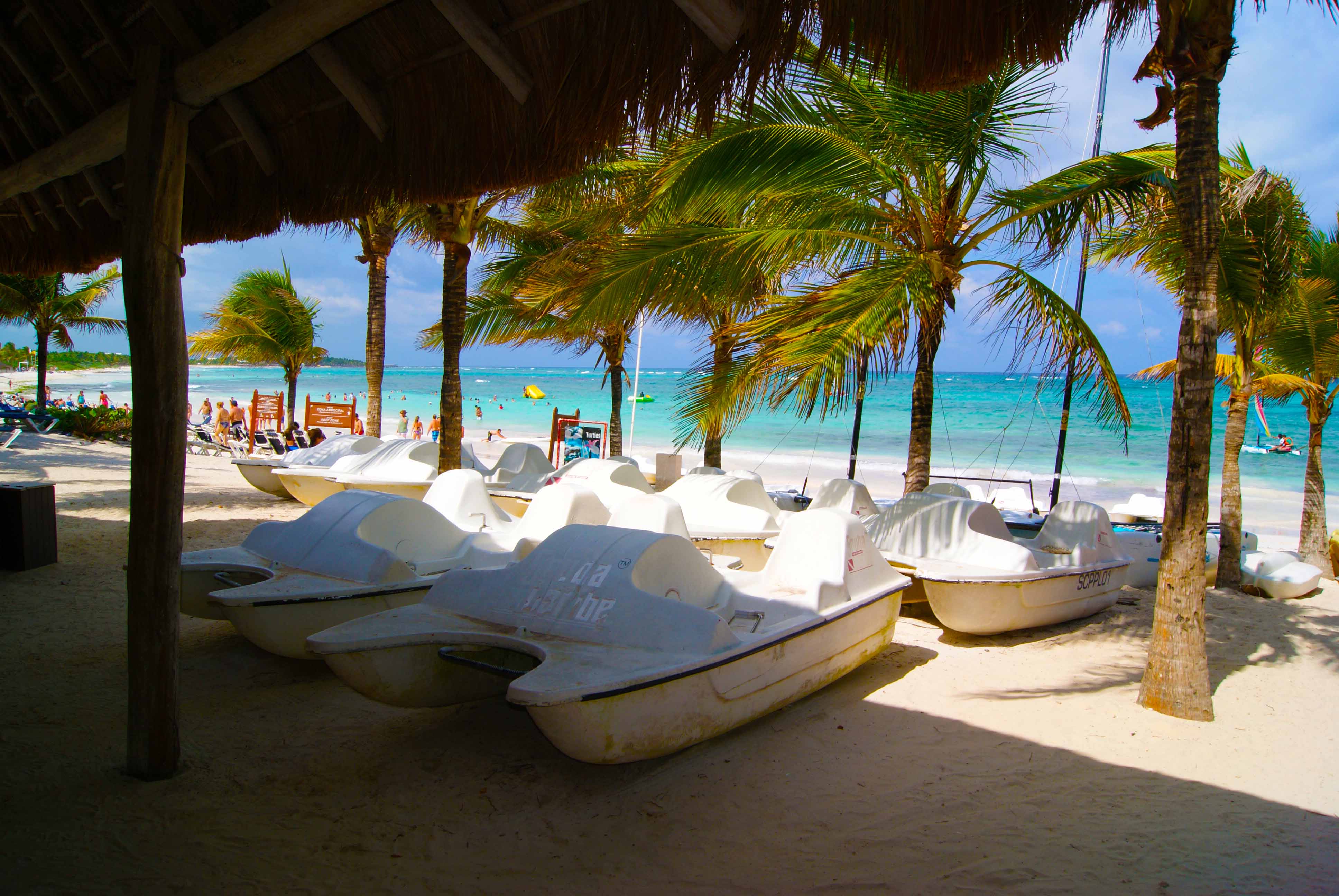 We have sea toys for you to use! Free of charge!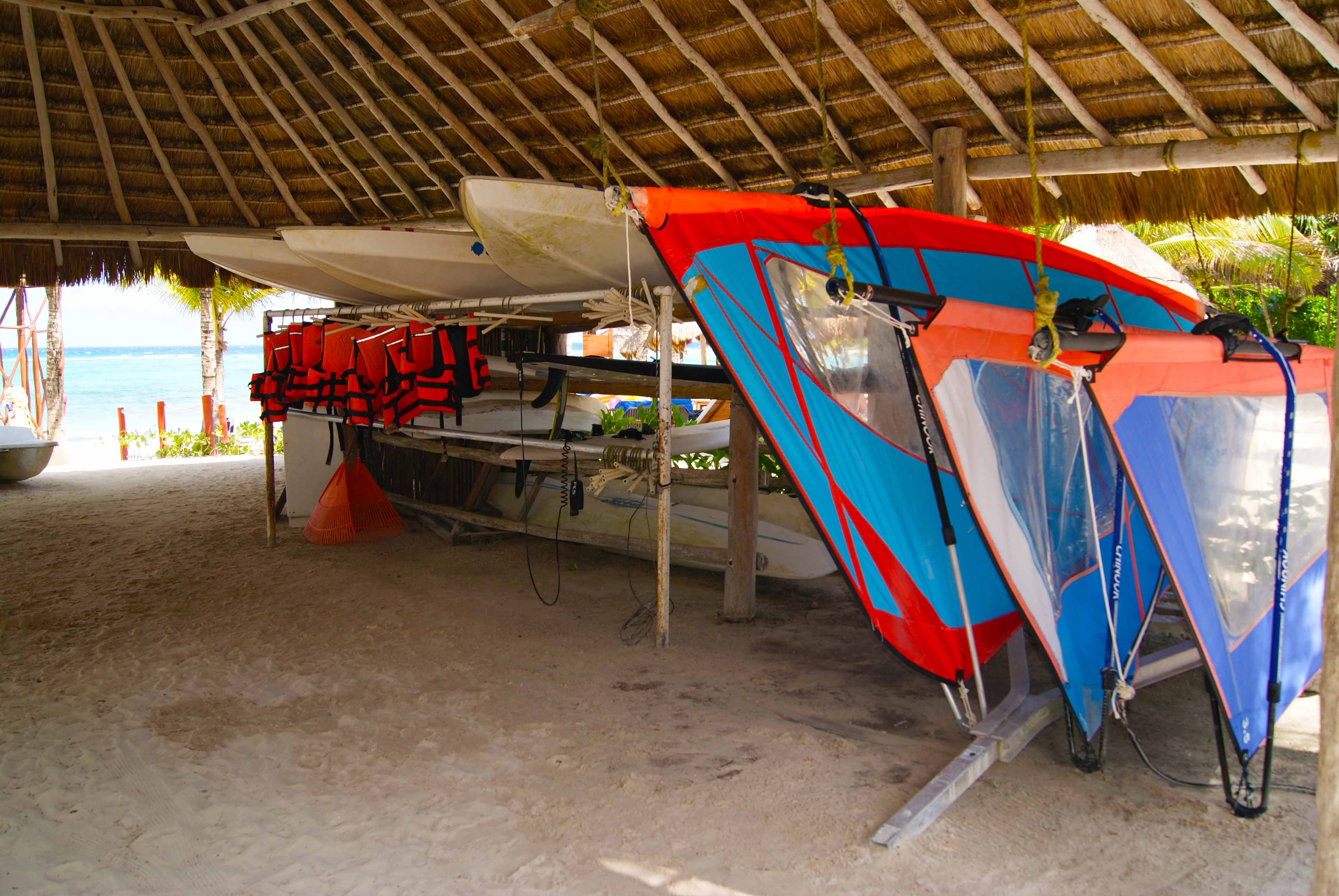 We can also teach you how to kayak, sail a catamaran (hobby cats) and do wind surf!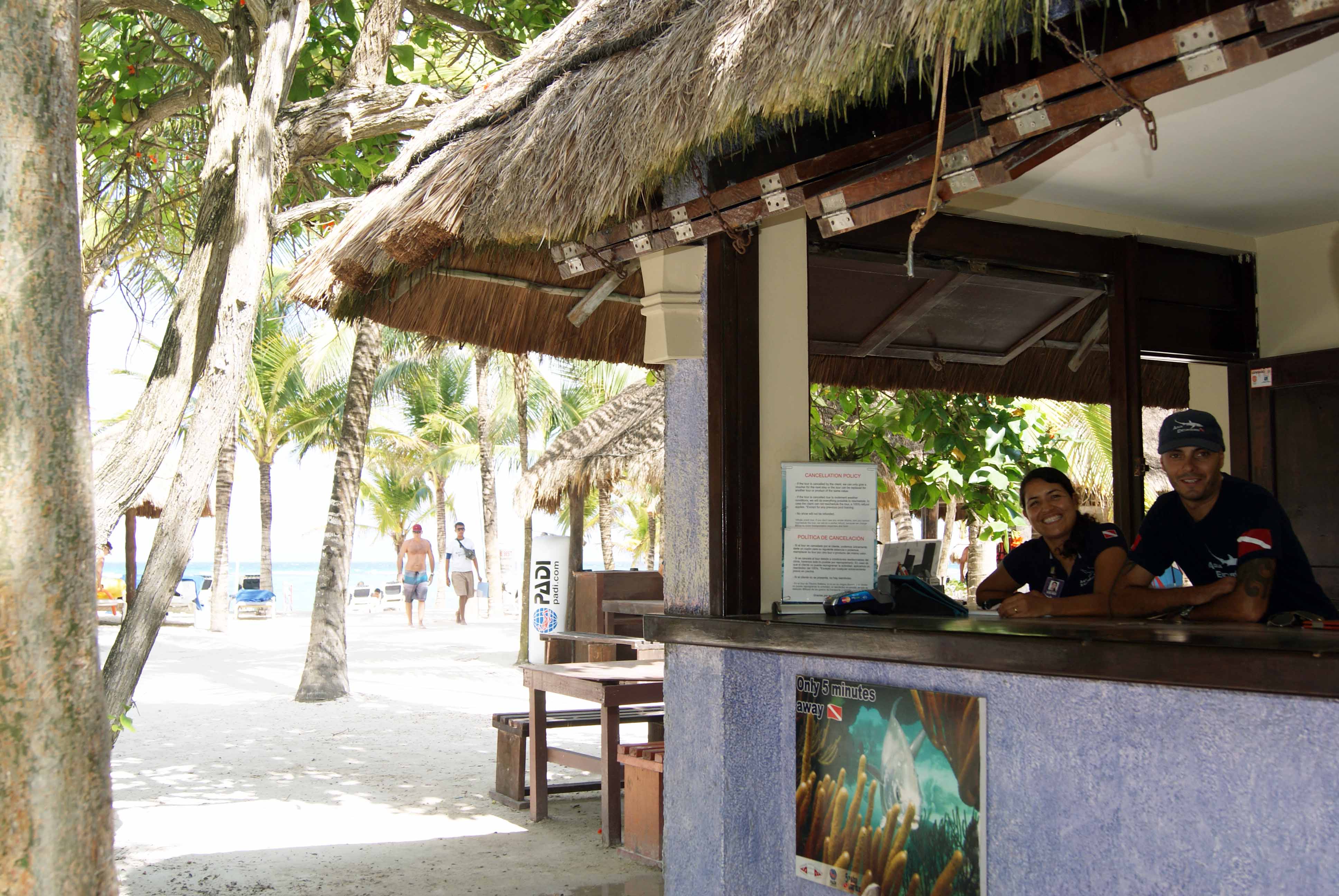 Come visit us, we are just past the pool on the way to the beach, you can't miss us!
BCD's for all!